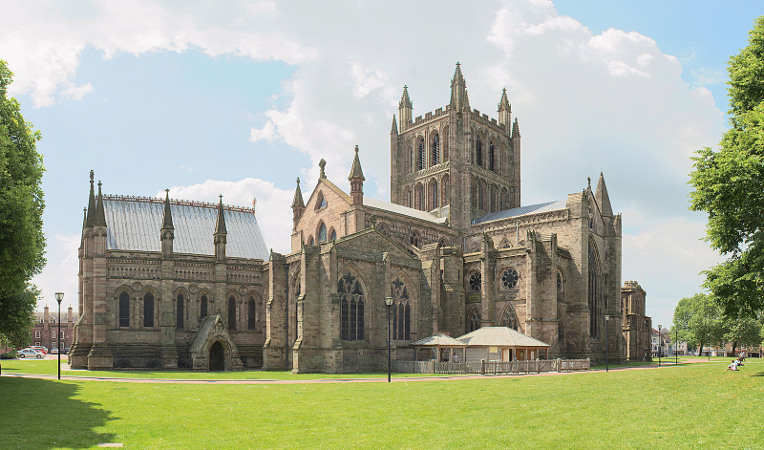 Quotes on the Days of Light
by
In Chapter 1 of The Night Land, the never-named narrator meets his beloved when they behold the sunset.
It was the Joy of the Sunset that brought us to speech. I was gone a long way from my house, walking lonely-wise, and stopping often that I view the piling upward of the Battlements of Evening, and to feel the dear and strange gathering of the Dusk come over all the world about me.
The last time that I paused, I was truly lost in a solemn joy of the Glory of the Coming Night; and maybe I laughed a little in my throat, standing there alone in the midst of the Dusk upon the World. And, lo! my content was answered out of the trees that bounded the country road upon my right; and it was so as that some one had said: "And thou also!" in glad understanding, that I laughed again a little in my throat; as though I had only a half-believing that any true human did answer my laugh; but rather some sweet Delusion or Spirit that was tuned to my mood.
But she spoke and called me by my name; and when I had gone to the side of the road, that I should see her somewhat, and discover whether I knew her, I saw that she was surely that lady, who for her beauty was known through all of that sweet County of Kent as Lady Mirdath the Beautiful; and a near neighbour to me; for the Estates of her Guardian abounded upon mine.
---
They are drawn together by the beauty of the changing sunlight around them, and by dreams or visions, some in common, that only they know.
But there were further delights to me in the days that came; for I had happiness in the way that she had pleasure of the Mystery of the Evening, and the Glamour of Night, and the Joy of Dawn, and all suchlike.
And one evening, that I ever remember, as we wandered in the park-lands, she began to say—half unthinking—that it was truly an elves-night. And she stopped herself immediately; as though she thought I should have no understanding; but, indeed, I was upon mine own familiar ground of inward delight; and I replied in a quiet and usual voice, that the Towers of Sleep would grow that night, and I felt in my bones that it was a night to find the Giant's Tomb, or the Tree with the Great Painted Head, or—And surely I stopped very sudden; for she gripped me in that moment, and her hand shook as she held me; but when I would ask her what ailed, she bid me, very breathless, to say on, to say on. And, with a half understanding, I told her that I had but meant to speak of the Moon Garden, that was an olden and happy fancy of mine.
And, in verity, when I said that, the Lady Mirdath cried out something in a strange low voice, and brought me to a halt, that she might face me. And she questioned me very earnest; and I answered just so earnest as she; for I was grown suddenly to an excitement, in that I perceived she knew also. And, in verity, she told me that she had knowledge; but had thought that she was alone in the world with her knowledge of that strange land of her dreams; and now to find that I also had travelled in those dear, strange dream lands. And truly the marvel of it—the marvel of it! As she to say time and oft. And again, as we walked, she gave out word that there was little wonder she had been urged to call to me that night, as she saw me pause upon the road; though, indeed, she had learned of our cousin-ship before, having seen me go by on my horse pretty oft, and inquired concerning me; and mayhap daintily irked that I had so little heed of Lady Mirdath the Beautiful. But, indeed, I had thought of other matters; yet had been human enough, had I but met her proper before I see her.
Now you must not think that I was not utter stirred by the wonder of this thing, that we had both a dreamful knowledge of the same matters, of which each had thought none other knew. Yet, when I questioned more, there was much that had been in my fancies that was foreign to her, and likewise much that had been familiar to her, that was of no meaning to me. But though there was this, that brought a little regret to us, there would be, time and again, some new thing that one told, that the other knew and could finish the telling of, to the gladness and amazement of both.
...
And each day and all day after this Gladness, Mirdath and I could never be apart; but must go a-wander always together, here and there, in an unending joy of our togetherness.
And in a thousand things were we at one in delight; for we had both of us that nature which doth love the blue of eternity which gathers beyond the wings of the sunset; and the invisible sound of the starlight falling upon the world; and the quiet of grey evenings when the Towers of Sleep are builded unto the mystery of the Dusk; and the solemn green of strange pastures in the moonlight; and the speech of the sycamore unto the beech; and the slow way of the sea when it doth mood; and the soft rustling of the night clouds. And likewise had we eyes to see the Dancer of the Sunset, casting her mighty robes so strange; and ears to know that there shakes a silent thunder over the Face of Dawn; and much else that we knew and saw and understood together in our utter joy.
---
In Chapter II, after his marriage and the death of his beloved, the narrator begins to dream of a bizarre far-distant future in which he lives again. Suddenly, as a youth, he begins to remember his past life. No one else remembers the Days of Light.
Since Mirdath, My Beautiful One, died and left me lonely in this world, I have suffered an anguish, and an utter and dreadful pain of longing, such as truly no words shall ever tell; for, in truth, I that had all the world through her sweet love and companionship, and knew all the joy and gladness of Life, have known such lonesome misery as doth stun me to think upon.
Yet am I to my pen again; for of late a wondrous hope has grown in me, in that I have, at night in my sleep, waked into the future of this world, and seen strange things and utter marvels, and known once more the gladness of life; for I have learned the promise of the future, and have visited in my dreams those places where in the womb of Time, she and I shall come together, and part, and again come together—breaking asunder most drearly in pain, and again reuniting after strange ages, in a glad and mighty wonder.
And this is the utter strange story of that which I have seen, and which, truly, I must set out, if the task be not too great; so that, in the setting out thereof, I may gain a little ease of the heart; and likewise, mayhap, give ease of hope to some other poor human, that doth suffer, even as I have suffered so dreadful with longing for Mine Own that is dead.
And some shall read and say that this thing was not, and some shall dispute with them; but to them all I say naught, save "Read!" And having read that which I set down, then shall one and all have looked towards Eternity with me—unto its very portals. And so to my telling:
To me, in this last time of my visions, of which I would tell, it was not as if I dreamed; but, as it were, that I waked there into the dark, in the future of this world. And the sun had died; and for me thus newly waked into that Future, to look back upon this, our Present Age, was to look back into dreams that my soul knew to be of reality; but which to those newly-seeing eyes of mine, appeared but as a far vision, strangely hallowed with peacefulness and light.
Always, it seemed to me when I awaked into the Future, into the Everlasting Night that lapped this world, that I saw near to me, and girdling me all about, a blurred greyness. And presently this, the greyness, would clear and fade from about me, even as a dusky cloud, and I would look out upon a world of darkness, lit here and there with strange sights. And with my waking into that Future, I waked not to ignorance; but to a full knowledge of those things which lit the Night Land; even as a man wakes from sleep each morning, and knows immediately he wakes, the names and knowledge of the Time which has bred him, and in which he lives. And the same while, a knowledge I had, as it were sub-conscious, of this Present—this early life, which now I live so utterly alone.
In my earliest knowledge of that place, I was a youth, seventeen years grown, and my memory tells me that when first I waked, or came, as it might be said, to myself, in that Future, I stood in one of the embrasures of the Last Redoubt—that great Pyramid of grey metal which held the last millions of this world from the Powers of the Slayers.
And so full am I of the knowledge of that Place, that scarce can I believe that none here know; and because I have such difficulty, it may be that I speak over familiarly of those things of which I know; and heed not to explain much that it is needful that I should explain to those who must read here, in this our present day. For there, as I stood and looked out, I was less the man of years of this age, than the youth of that, with the natural knowledge of that life which I had gathered by living all my seventeen years of life there; though, until that my first vision, I (of this Age) knew not of that other and Future Existence; yet woke to it so naturally as may a man wake here in his bed to the shining of the morning sun, and know it by name, and the meaning of aught else. And yet, as I stood there in the vast embrasure, I had also a knowledge, or memory, of this present life of ours, deep down within me; but touched with a halo of dreams, and yet with a conscious longing for One, known even there in a half memory as Mirdath.
As I have said, in my earliest memory, I mind that I stood in an embrasure, high up in the side of the Pyramid, and looked outwards through a queer spy-glass to the North-West. Aye, full of youth and with an adventurous and yet half-fearful heart.
And in my brain was, as I have told, the knowledge that had come to me in all the years of my life in the Redoubt; and yet until that moment, this Man of this Present Time had no knowledge of that future existence; and now I stood and had suddenly the knowledge of a life already spent in that strange land, and deeper within me the misty knowings of this our present Age, and, maybe, also of some others.
To the North-West I looked through the queer spy-glass, and saw a landscape that I had looked upon and pored upon through all the years of that life, so that I knew how to name this thing and that thing, and give the very distances of each and every one from the "Centre-Point" of the Pyramid, which was that which had neither length nor breadth, and was made of polished metal in the Room of Mathematics, where I went daily to my studies.
To the North-West I looked, and in the wide field of my glass, saw plain the bright glare of the fire from the Red Pit, shine upwards against the underside of the vast chin of the North-West Watcher—The Watching Thing of the North-West…. "That which hath Watched from the Beginning, and until the opening of the Gateway of Eternity" came into my thoughts, as I looked through the glass … the words of Aesworpth, the Ancient Poet (though incredibly future to this our time). And suddenly they seemed at fault; for I looked deep down into my being, and saw, as dreams are seen, the sunlight and splendour of this our Present Age. And I was amazed.
And here I must make it clear to all that, even as I waked from this Age, suddenly into that life, so must I—that youth there in the embrasure—have awakened then to the knowledge of this far-back life of ours—seeming to him a vision of the very beginnings of eternity, in the dawn of the world. Oh! I do but dread I make it not sufficient clear that I and he were both I—the same soul. He of that far date seeing vaguely the life that was (that I do now live in this present Age); and I of this time beholding the life that I yet shall live. How utterly strange!
And yet, I do not know that I speak holy truth to say that I, in that future time, had no knowledge of this life and Age, before that awakening; for I woke to find that I was one who stood apart from the other youths, in that I had a dim knowledge—visionary, as it were, of the past, which confounded, whilst yet it angered, those who were the men of learning of that age; though of this matter, more anon. But this I do know, that from that time, onwards, my knowledge and assuredness of the Past was tenfold; for this my memory of that life told me.
And so to further my telling. Yet before I pass onwards, one other thing is there of which I shall speak—In the moment in which I waked out of that youthfulness, into the assured awaredness of this our Age, in that moment the hunger of this my love flew to me across the ages; so that what had been but a memory-dream, grew to the pain of Reality, and I knew suddenly that I lacked; and from that time onwards, I went, listening, as even now my life is spent.
And so it was that I (fresh-born in that future time) hungered strangely for My Beautiful One with all the strength of that new life, knowing that she had been mine, and might live again, even as I. And so, as I have said, I hungered, and found that I listened.
And now, to go back from my digression, it was, as I have said, I had amazement at perceiving, in memory, the unknowable sunshine and splendour of this age breaking so clear through my hitherto most vague and hazy visions; so that the ignorance of, Aesworpth was shouted to me by the things which now I knew.
And from that time, onward, for a little space, I was stunned with all that I knew and guessed and felt; and all of a long while the hunger grew for that one I had lost in the early days—she who had sung to me in those faery days of light, that had been in verity. And the especial thoughts of that age looked back with a keen, regretful wonder into the gulf of forgetfulness.
But, presently, I turned from the haze and pain of my dream-memories, once more to the inconceivable mystery of the Night Land, which I viewed through the great embrasure. For on none did it ever come with weariness to look out upon all the hideous mysteries; so that old and young watched, from early years to death, the black monstrosity of the Night Land, which this our last refuge of humanity held at bay.
---
In Chapter III X (as the narrator is usually called) is appointed to the Tower of Observation, where the Monstruwacans keep watch on the strange land and creatures surrounding the arcology where the last known humans dwell. His stories of the Days of Light become widely known.
Here let me put down that, because of my memories and half memories, I would time and again dispute with our learned men; they being in doubt as to the verity of that olden story of the Days of Light, and the existence of the Sun; though something of all this was set out, as of truth, in our oldest records; but I, remembering, told them many tales that seemed fairy-like to them, and entranced their hearts, even whilst I angered their brains, which refused to take seriously and as verity that which their hearts accepted gladly, even as we receive the wonder of poetry into our souls. But the Master Monstruwacan would listen to aught I had to tell; aye! though I spoke through hours; and so it would be, odd times, that having talked long, drawing my stories from my Memory-Dreams, I would come back again into the present of that Future; and lo! all the Monstruwacans would have left their instruments and observations and recording, and be gathered about me; and the Master so sunken in interest that he not to have discovered them; neither had I noticed, being so full of the things which had been.
But when the Master came back to knowledge of that present, he would rouse and chide, and they, all those lesser ones, would fly swiftly and guiltily to their various works; and yet, so I have thought since, each with a muddled and bewildered and thoughtful air upon him; and hungry they were for more, and ever wondering and setting questions about.
And so it was also with those others—those learned ones who were not of the Tower of Observation, and who disbelieved even whilst they hungered. Listen would they, though I talked from the first hour, which was the "dawn," to the fifteenth hour, which was the beginning of the "night"; for the Sleep-Time was set thus, after other usage and experiment. And, odd whiles, I found that there were among them, men of extraordinary learning who upheld my tellings as tales of verity; and so there was a faction; but, later, there grew more to believe; and whether they believed, or not, all were ready to listen; so that I might have spended my days in talk; only that I had my work to do.
But the Master Monstruwacan believed from the beginning, and was wise always to understand; so that I loved him for this, as for many another dear quality.
And so, as may be conceived, among all those millions I was singled out to be known; for the stories that I told went downward through a thousand cities; and, presently, in the lowest tier of the Underground Fields, an hundred miles deep in the earth below the Redoubt, I found that the very ploughboys knew something concerning my tellings; and gathered about me one time and another when the Master Monstruwacan and I had gone down, regarding some matter that dealt with the Earth-Current and our Instruments.
---
X is a telepath, and in Chapter IV is he has begun to hear another telepathic voice calling across the darkness of the Night Land. It is Naani, the daughter of the Master Monstruwacan of the Lesser Redoubt, a smaller arcology where more humans survive. One night she is sleeping, and she dreams that she is looking over the shoulder of a man in our time, while he writes a verse. It is a poem X's circa-17th century self wrote to Mirdath after her death. Naani is Mirdath reborn. Naani/Mirdath also begins to remember the Days of Light.
("Dearest, thine own feet tread the world at night—
Treading, as moon-flakes step across a dark—
Kissing the very dew to holier light …
Thy Voice a song past mountains, which to hark
Frightens my soul with an utter lost delight.")
Now, one night, towards the end of the sixteenth hour, as I made ready to sleep, there came all about me the thrilling of the aether, as happened oft in those days; but the thrilling had a strange power in it; and in my soul the voice of Naani sounded plain, all within and about me.
Yet, though I knew it to be the voice of Naani, I answered not immediately; save to send the sure question of the Master-Word into the night. And, directly, I heard the answer, the Master-Word beating steadily in the night; and I questioned Naani why she had speech with me by the Instrument at that time, when all were sleeping, and the watch set among the Monstruwacans; for they in the little Pyramid had their sleep-time to commence at the eleventh hour; so that by this it was five hours advanced towards the time of waking; and Naani should have slept; nor have been abroad to the Tower of Observation, apart from her father. For I supposed that she spoke by the Instrument, her voice sounding very clear in my brain. Yet, to this question, she made no answer in kind; but gave a certain thing into my spirit, which set me trembling; for she said certain words, that began:
"Dearest, thine own feet tread the world at night—"
And it well may be that she set me to tremble; for as the words grew about me, there wakened a memory-dream how that I had made these same words to Mirdath the Beautiful in the long-gone Eternity of this our Age, when she had died and left me alone in all the world. And I was weak a little with the tumult and force of my emotion; but in a moment I called eagerly with my brain-elements to Naani to give some explaining of this thing that she had spoken to the utter troubling of my heart.
Yet, once more she made no direct answer; but spoke the words again to me across all the dark of the world. And it came to me suddenly, that it was not Naani that spoke; but Mirdath the Beautiful, from out of all the everlasting night. And I called: "Mirdath! Mirdath," with my brain-elements, into the night; and lo! the far, faint voice spoke again to my spirit through all the darkness of eternity, saying again those words. Yet, though the voice was the voice of Mirdath the Beautiful, it was also the voice of Naani; and I knew in all my heart that this thing was in verity; and that it had been given to me to be birthed once more into this world in the living-time of that Only One, with whom my spirit and essence hath mated in all ages through the everlasting. And I called with my brain-elements and all my strength to Naani; but there came no answer; neither sign of hearing, though through hours I called.
And thus at last I came to an utter exhaustion; but neither could be quiet, nor sleep. Yet, presently, I slept.
And when I waked, my first memory was of the wondrous thing which had befallen in the sleep-time; for none in all this world could have known those words; save it had been the spirit of Mirdath, my Beautiful One, looking from above my shoulder in that utter-lost time, as I made those words to her, out of an aching and a broken heart. And the voice had been the voice of Mirdath; and the voice of Mirdath had been the voice of Naani. And what shall any say to this, save that which I had in my heart.
And immediately I called to Naani, once, and again twice; and in a little moment there came all about me the throbbing of the Master-Word, beating solemnly in the night; and I sent the Master-Word to give assurance, and immediately the voice of Naani, a little weak as was it always when she had not the Instrument, but sent the message with her brain-elements.
And I answered her, and questioned her eagerly concerning her sayings of the past time of sleep; but she disclaimed, and made clear to me that she had no knowledge of having spoken; but had slept through all that time of which I made to tell; and, indeed, had dreamed a very strange dream.
And for a little while I was confused, and meditated, not knowing what to think; but came suddenly again to a knowledge that Naani's far voice was thrilling the aether all about; and that she would tell to me her dream; which had set strong upon her mind.
And she told the dream to me, and in the dream she had seen a tall, dark man, built very big, and dressed in unfamiliar clothing. And the man had been in a little room, and very sorrowful, and lonesome; and in her dream she had gone nigh to him.
And presently the man made to write, that he might ease him by giving expression to his sorrow; and Naani had been able to read the words that he wrote; though to her waking spirit the language in which they were writ was strange and unknown. Yet she could not remember what he had writ, save but one short line, and this she had mind of in that he had writ the word Mirdath above. And she spoke of the strangeness of this thing, that she should dream of this name; but supposed that I had fixed it upon her, by my first callings.
And then did I, with something of a tremble in my spirit, ask Naani to tell me what she remembered of the writing of that big, sorrowful stranger. And, in a little moment, her far voice said these words all about me:
"Dearest, thine own feet tread the world at night—"
But no more had she memory of. Yet it was a sufficiency, and I, maybe with a mad, strange triumph in my soul, said unto her with my brain-elements that which remained of those words. And my spirit felt them strike upon the spirit of Naani, and awake her memory, as with the violence of a blow. And for a little while she stumbled, dumb before so much newness and certainly. And her spirit then to waken, and she near wept with the fright and the sudden, new wonder of this thing.
And immediately, all about me there came her voice thrilling, and the voice was the voice of Mirdath, and the voice of Naani; and I heard the tears of her spirit make pure and wonderful the bewildered and growing gladness of her far voice. And she asked me, as one who had suddenly opened the Gates of Memory, whether she might be truly Mirdath. And I, utter weak and shaken strangely because of this splendour of fulfilment, could make no instant answer. And she asked again, but using mine old love-name, and with a sureness in her far voice. And still I was so strangely dumb, and the blood to thud peculiar in mine ears; and this to pass; and speech to come swift.
And this way to be that meeting of our spirits, across all the everlasting night.
And you shall have for a memory-picture, how that Naani stood there in the world in that far eternity, and, with her spirit having speech with mine, looked back through the part-opened gates of her memory, into the past of this our life and Age. Yet more than this she saw, and more than was given to me in that Age; for she had memory now and sight of other instances, and of other comings together, which had some confusion and but half-meanings to me. Yet of this our present Age and life, we spoke as of some yesterday; but very hallowed.
Now, as may be conceived, the wonder of this surety which had come into my life stirred me fiercely to its completion; for all my heart and spirit cried out to be with that one who was Mirdath, and now spoke with the voice of Naani.
---
Later, in Chapter XIV, after the man has rescued Naani, they discuss their memories. She remembers the Days of Light, but not the Sun itself.
And presently, the Maid did sit again beside me, and slipt her two hands into the one of mine, as did be ever my desire, and she to love that she give me this delight, and likewise, she to have joy to herself in this lovingness.
And we then again to have talk; and I did tell Mine Own somewhat of the History of the Olden World! and she did have dim memories, as in dreams, of the days of light; yet scarce that she could believe it of truth. But she to have knowledge of the Olden Love Days within her spirit, and to mind that there did be alway, as it did be, a lovely and golden light upon the world; but she not to know truly whether this to be but the holy glamour-light that Memory doth set about a past loveliness; and to have no remembering of the Sun; but yet to be made ready by her memories unto believing. And I to know of certainty; but yet even I that do tell this My Tale, did but perceive the Days of the Light, as in a far and vague dream; and to remember it but in the chief by the glory of lost sunsets that had cast an holiness upon my heart, and of the hush of Dawns that had made ready my spirit in the Gone Ages to look quietly unto my death.
And surely you to go with me in all this thing, and to have felt within your own spirit that uplifted wonder that doth shake the soul with the lost Beginning and with the unknown End, when that you have lookt through the sorrow of the Sunset, and stood silent before the Quiet Voice that doth make promise in the Dawn.
But, in verity, we that had near lost our Memory of the surety of these great wonders, did have memory of Love; and this to be most beautiful unto my heart; for it but to show the more how that love doth live forever, and doth make an holiness in all places; and doth give Companionship and Satisfying; so that to have love, is to have all, and to have escaped this Wonder is to have missed to have Lived.
---
Quotes from William Hope Hodgson's The Night Land, which is in the public domain.
Panorama of Hereford Cathedral by celuici. Used under a Creative Commons License.